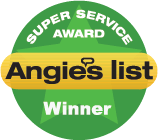 We have won the Angie's List Super Service Award nine years in a row 2010-2021, The only company with over 300 A+
Our experienced crews do it right the first time or we can show you how.
Remove Mildew and Cleaning Mold
Stain Removing Household Hints for Fabric, Carpet and Absorbent Surfaces
Mold, fungus, and mildew are vegetative growths which are caused by spores in the air. They thrive in warm, damp, dark poorly ventilated environments such as a shower area in a bathroom. In order to eliminate mildew you cannot just clean it away. Instead, you must kill it like a weed on your front lawn. A disinfectant cleaner with mold and mildew claims will kill these fungi when used according to label directions. The amount of time on a surface increases the effectiveness of these products.
The least expensive solution to this problem (and more aggressive to surface) is common bleach, as a sanitizer which will kill mold and mildew on contact. Mix one part of chlorine bleach diluted with 3 parts of water, allow to stand on surface for 10 to15 minutes, agitate with a soft scrub brush, rinsed down with water, and allow to air dry. TEST AN INCONSPICUOUS AREA WITH BLEACH BEFORE ATTEMPTING AN ENTIRE AREA. IF DISCOLORATION OCCURS, FURTHER DILUTE BLEACH WITH WATER.
Your next option would be store-bought X-14Æ, TilexÆ etc. with the same instructions as bleach. Then, an EPA registered spray disinfectant with mold mildew claims like LysolÆ.
The latest, revolutionary "green" user-friendly, environmentally preferred product to perform this type of cleaning task is "H2Orange2Æ". It is a total, neutral PH product when added to water and has the lowest toxicity of any product in the marketplace. It contains only 3 ingredients: natural citrus oil (from orange peel) which penetrates and breaks down soils; Surfactants (detergency) which dissolve and suspend soils to prevent streaking; and hydrogen peroxide which OXIDIZES MOLD AND MILDEW, acts as an optical brightener, and safely bleaches out stains.
NOTE: Always test an inconspicuous area for colorfastness, etc. before treating the exposed area. Also note that certain stains are permanent.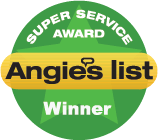 Angie's List Super Service Award Winner
2010-2021
The only company with over 300 A+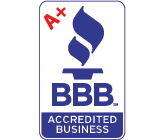 BBB A+ for over 36 years
Desired Service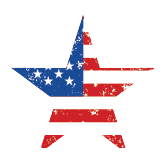 Family / Veteran Owned
Herb Adams served in our armed forces and being ex-military he runs a tight ship! Your house will be cleaned by power washing pros each with many years of experience. Mike (Herb's brother) has been with the company for 36 years. Roger has been with the company for over 18 years.